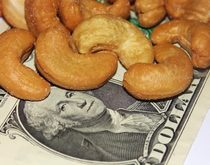 Maersk Line is providing a new direct "cashew express service" between India and West Africa.

Guinea-Bissau deposited with the secretary general of the World Customs Organization its instrument of accession to the International Convention on the Harmonized Commodity Description and Coding System.
South Sudan has been designated as eligible for benefits under the African Growth and Opportunity Act.